Local SEO Services
SEO Marketing
The How, Why, What Of SEO
A wise person once commented "A website without SEO is equivalent to a business card left in the top drawer" The online business space is a competitive one and implementing carefully targeted SEO services for local business can make a huge difference in increased calls, customers coming in store and conversions.
Search Engine Optimisation (SEO) is a process of creating relevant information rich articles which include buyer keywords (known as search terms), structuring the site to make it easy for Google to understand, creating backlinks etc to a website to make it more recognisible by search engines like Chrome, Safari, Bing and Yahoo for example.
The more relevant, trustworthy and authoritative a website is in the eyes of Google by meeting their search engine criteria, the higher its pages will rank for customer search terms. Ranking a well made local business website typically may take anywhere between 6-18+ months depending how competitive the niche is.
Google needs time to regularly crawl the website and understand what the business is.
We apply proven SEO services to rank your business higher in search engines
The benefits of this: potential customers visit your site, read about your services and go on to buy your products or your services. Ideally your website at the top of page 1 for the main customer search terms, which in turn exponentially increases customer calls.
Here's a question for you
When you last searched for a product or service on Google and looked at the results, did you only look at the first 3 that appeared?
If your business does not appear in the top 5 results on the front page of Google, it's pretty much invisible online.
How many potential customers are you losing?
Local SEO Optimization Case Study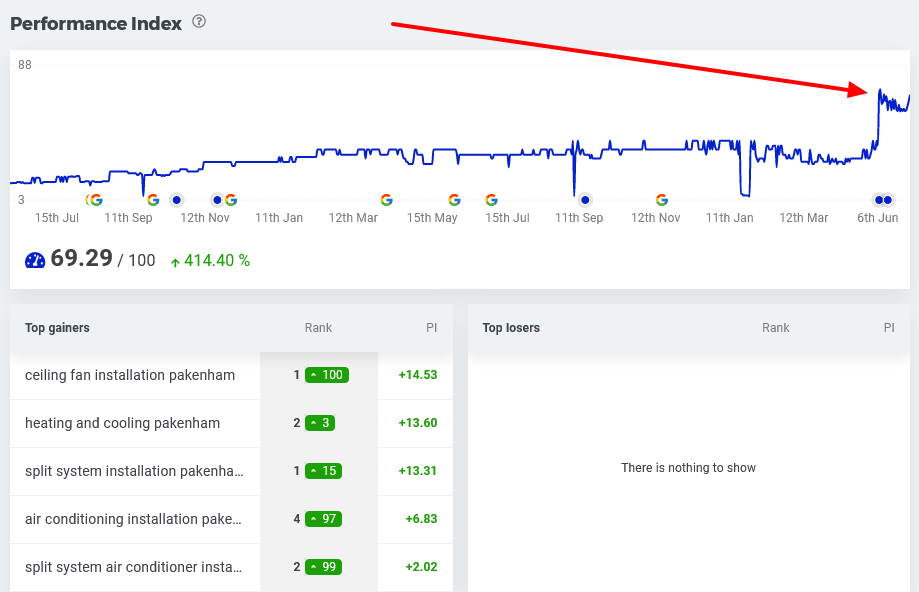 Lets take a look at this case study for a local business website based in Pakenham, Lakeside Heating and Cooling. We implemented a strategic SEO optimisation campaign based on the services they offer which are sales and installations of split system air conditioners in Pakenham and surrounding suburbs.
This website renovation began in March 2022.
Which SEO keywords?
Great question! Which keywords are most likely to convert to customer calls? By spending time researching the most relevant buyer keywords most likely to convert using paid keyword search tools, a relevant list of keywords was compiled such as "split system air conditioner installation Pakenham" and "ceiling fan installation Pakenham"
This is an interesting field as we needed to determine which keywords were organic search terms potential customers typed into Google looking for sales and installations, or only split system installations, rather than commercial keywords, people wanting to only buy a split system air con unit.
Make It Clear To Customers And Search Engines What Your Business Is
While Lead Logics builds new website, we also renovate a lot of websites which don't convert.
So often we hear stories from website owners upset they rarely get calls or emails. On undertaking a website analysis, often find they are optimised for their business name only and even more astonishing their specific product or service isn't mentioned in terms Google understands.
People aren't necessarily looking for your business, they are looking for an answer to a problem. It's crucial to serve the answer up in the form Google understands and then shows your website in the rankings.
Why Wasn't This Website Getting Calls?
  The main keyword this business was targeting was "heating and cooling" when in fact their core business is installing split system air conditioning systems, along side service and repairs and ceiling fan installations.
The search term " hearing and cooling" is all very well, but what service does that cover? Is that gas ducted heating, split systems, ceiling fans, multi head systems, underfloor heating, hydronic heating?
AS mentioned earlier, their core business is sales and installations of split system air conditioners in Pakenham and surrounding suburbs.
Not gas ducted heating, multi head systems, underfloor heating or hydronic heating.
Write Engaging Content
By writing fresh easy to read engaging content and including the relevant keywords, labeling the images as Google as yet can't understand what an image is.
What Was The Plan Moving Forward?
By working closely with the business owners we determined the following factors needed improving:
A fast, mobile friendly theme as the majority of Google searches are performed via mobile search
Clickable phone number
Clear, easy to see call to action. Here's the phone number to call, here's the contact us page to email questions
Redesign the site. Improve the website layout and include relevant images
Space text by removing hard to read, large blocks of text and added sub titles to for visual ease
Build service area pages so Google knows which suburbs they service
Add content which targets the identified main keyword with supporting smaller volume keywords so website visitors and Google understand exactly what's on offer.
As can be seen in the graph, by implementing these strategies the business is now ranking at #1 and #2 for the main services they wanted to be found for. Those core services are "split system installation Pakenham" and "ceiling fan installation Pakenham"
We Can Create Targeted Local SEO Services For Your Online Business
But How do you SEO a website?
As an SEO company, we carefully identify and target organic keywords that provide solutions to customer pain points and questions. Our content writers create product or service specific content incorporating those keywords to organically rank the pages.
People mistakenly believe Google ranks the entire website. This is incorrect. Google ranks pages which is why careful keyword research is crucial in ranking product or service specific pages.
By implementing these strategies, your business will see an increase in potential customers calling, emailing or increased visitors instore and search engines understand what your business is.
How Can Local SEO Services Help My Business?
 By implementing local SEO strategies to rank your business on page 1 for your services or products receives increased exposure with the benefit  potential customers will access your service or buy your product rather than your competitor.
SEO website = higher ranking = more traffic = more customers = more $$$
Quite simply, Google recognises your website which is your piece of virtual real estate as relevant, high quality and trustworthy. The search engines move specific pages of your website higher in their SERPS ( Search Engine Results Pages) ranking hierarchy.
Because your business is unique, SEO packages are not one size fits all packages. We work together to tailor the best SEO package to get the best results for your business.
A chat is free, so please give us a call.
Chriss Smith
Chriss has been a website designer since 2012, with a strong background in local SEO services, lead generation websites & communications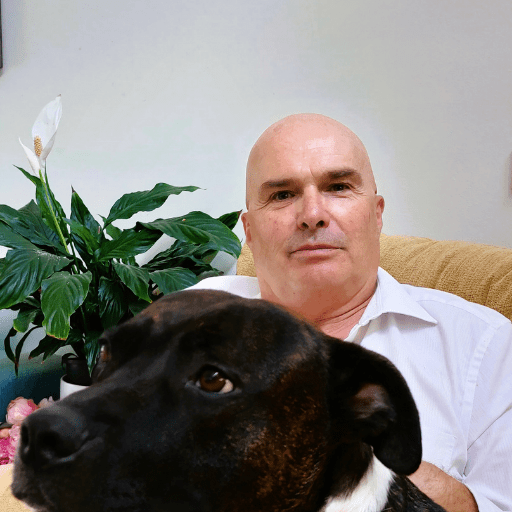 Mark Smith
Mark's areas of expertise are SEO, digital marketing and Adwords campaigns. He is a member of Small Business Mentoring Victoria & Victorian Chamber Of Commerce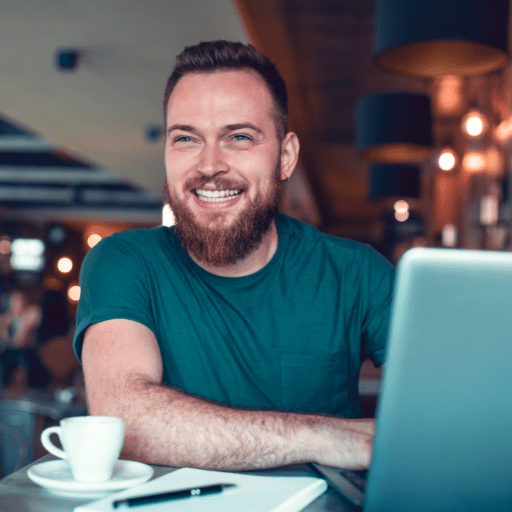 Luke Phillips
Graphic artist, logo and creative design. Luke brings years of experience in the graphic arts field in Australia and overseas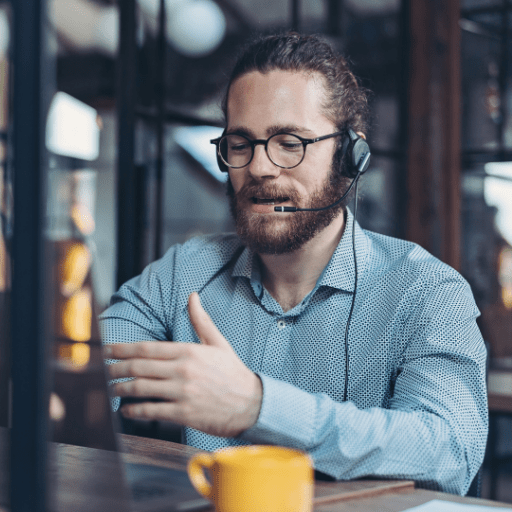 Herman A
Technical support engineer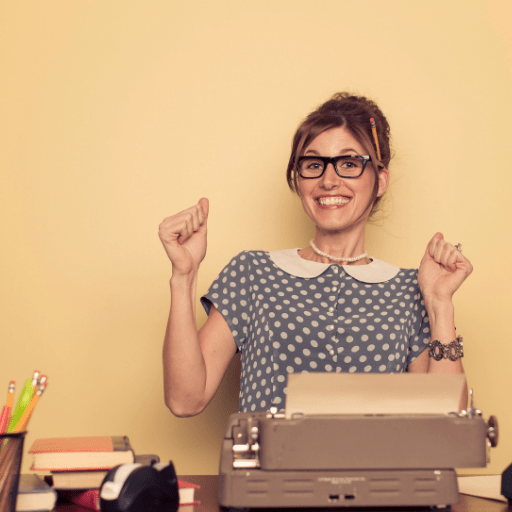 Jessica
Jessica is our super talented content & copy writer. She has written on every subject possible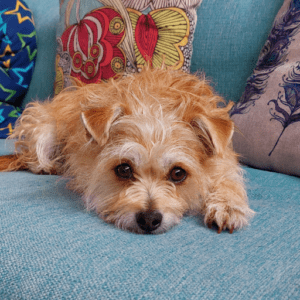 Oscar
Back up team for light relief. Oscar keeps the
Lead Logics was very easy and professional to work with. The final website that was presented to us exceeded our expectations.
We wouldn't hesitate recommending Lead Logics to anyone in need of website design.
Chris Graham, Hyplane Constructions, Pakenham

Lead generation is what saved us during lockdown when we couldn't offer electrical services. Chriss called out of the blue to see if we could work together for oven repairs and we haven't looked back since. Easy to work with and we are thrilled.
Luke, Oven Repairs Geelong and Oven Repairs Services, Geelong

I have worked with Lead Logics since the beginning of the year and Boy!!! am I so glad I found this company. The depth of knowledge and help that I have received is immeasurable.
You know that expression, you don't know what you don't know – well that was me. I have learnt so much about website promotion and marketing that I did not even know existed.
Without Lead Logics I would have been one of those unnoticed websites languishing on page 3. I am so grateful for their patience and belief in me.
If you need help – you are crazy to go past Lead Logics. Thank you SO much guys. Judi Pay We Are Phillip Island and Gippsland Directory
Judi Pay, We Are Phillip Island
Chriss had built Lakeside Heating and Cooling for our friend and we felt confident hiring Lead Logics for our new bathroom renovation website.

We had an old site which was pretty bad and didn't get calls from. We are now getting regular calls and very happy with the website performance! Thanks so much!
Tim, Absolute Bathroom Renovations, Cranbourne

Chriss from Lead Logics designed my website McGregor Building and in 5 months I was getting calls for building work. She was really easy to work with and understood exactly what was required.
Hamish McGregor, McGregor Building, Ballarat

We are loving getting conveyancing leads everyday. We've been able to successfully expand our business, employ another staff member and expand the reach of our conveyancing company. The lead generation model Chriss offers is amazing, highly recommended.
Jenny, That Conveyancer, Victoria